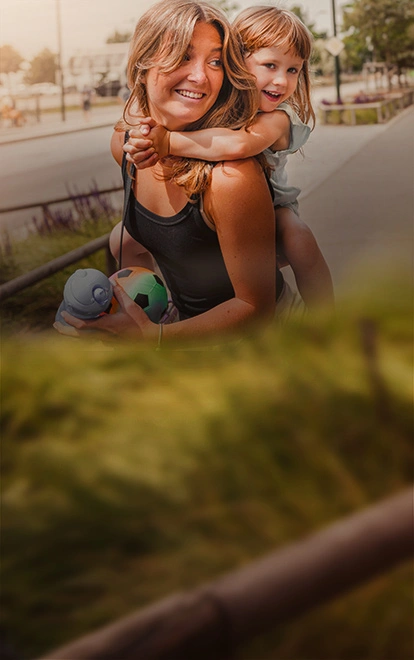 Find a certified babysitter
Ease your everyday life. Start with a first meeting!
5000+
Families have been helped by myNanny
4.8/5
Highest rating on Trustpilot
15 years
Experience with babysitting
A certified babysitter for your every need
We have certified babysitters all over the country with experience in both newborns and school-age children. Get help with tasks such as pick-up from preschool, regular and sporadic babysitting. Our babysitters are available at all days and times.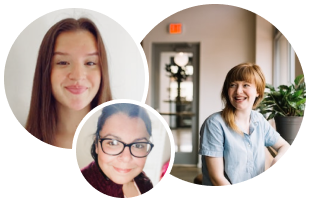 A babysitter from myNanny is always
Carefully recruited
We strive to have Sweden's safest babysitters. All of our nannies must therefore have documented experience with babysitting and undergo an extensive background check.
Educated in safety and CPR
All of our babysitters are trained in everything from safety and CPR to pedagogy for children. This way, we can ensure both maximum security and a truly enjoyable experience for your child!
Selected for your needs
Your babysitter is selected according to your needs, as well as your child's interests, personality and age. We match you with a babysitter that the whole family will love!
Get started with a babysitter
1

Get in touch 💬

Request a price proposal and we will contact you or call us directly at 0775-888008.

2

Selection of babysitter 💁

We introduce you to your babysitter who is selected for your specific needs.

3

First meeting 👋

Meet your babysitter and confirm that it's a good match. You only need to continue if you are satisfied!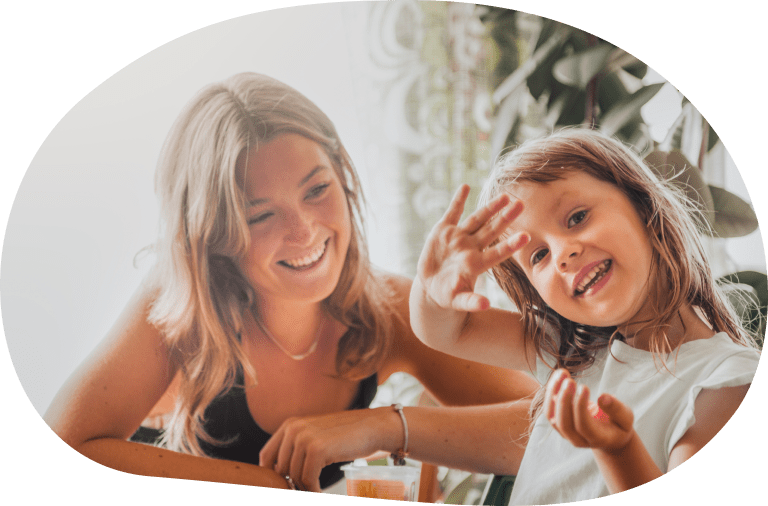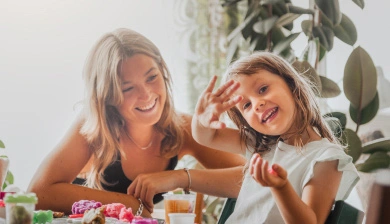 Frequently asked questions
Where in Sweden is myNanny available?
Our childcare is nationwide and available throughout Sweden – from central Stockholm, Gothenburg and Malmö to far out in the countryside!
What is the cost of a certified babysitter?
All prices start from SEK 149/h with Swedish tax deduction for household services. The price is the same regardless of your plan or the time of day you receive babysitting.

The price may vary depending on different factors, such as how often you have babysitting.

Contact us for a free price proposal!
Will I have the same babysitter every time?
Yes, you always get the same babysitter. We make sure to match your family with a babysitter who is available exactly when you need it.
How do you ensure that it is safe?
We are very selective in who we choose to employ. After a potential babysitter has gone through several interviews and passed a background check, we ensure that they are trained and certified in CPR, safety for children and pedagogy.

Your babysitter also submits a report after each session, so that we can ensure that everything goes according to plan.

Read more about our babysitters here.
What times and days can I get a babysitter?
With our extensive network of nannies, we can arrange a personal babysitter regardless of which times and days you need help. We'll help you find a nanny who can work during the day, night, weekends and holidays – and the price is always the same.
Which languages do the babysitters speak?
All our nannies are speak both Swedish and English. If you have other preferred languages, please contact us — we have a large variety of language proficiencies.
Prices and plans from SEK 149/h
Pick-up/drop-off with your babysitter
Finish your work day in peace! Your personal babysitter can both pick up and drop off at preschool or school. They will safely make their way home and play together until you get home. Your babysitter can also, for example, prepare simple meals.
Nanny for regular babysitting
The most popular option is to have regular babysitting once or twice a week. That can include everything from pick up from preschool and a play date to making dinner and preparing your child for bedtime.
Personal babysitter for your needs
Stop turning dinner plan or parties down – or why not make time for a date night with your partner? We can arrange a personal babysitter who is ready when you are!
A full or part time babysitter
We offer a personal babysitter who can take care of your child exactly as often as you need. Maybe you have to be away for a period or maybe you are waiting for a preschool place? We offer babysitters for all times and days.
A babysitter for weddings/events
Book a babysitter so that you don't miss out on the most important moments of life! We can help you with professional babysitting for all types of events.
Nanny who speaks specific languages
Do you want your babysitter to speak English or your native language? We have a diverse selection of nannies throughout the country and can therefore find a babysitter that can speak your requested language. Contact us and we will tell you more!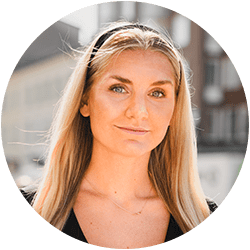 Sara about a babysitter in Sweden from myNanny
A babysitter that the whole family will love!
We ease your everyday life with a carefully selected and trained babysitter in Sweden who is matched to your family's needs. We have experienced babysitters who can take care of all ages – from newborns to school age. Your nanny is available any time of day, even if you are looking for someone to help you during evenings, nights and holidays.
At myNanny, we offer babysitting with a safe nanny throughout Sweden, whether you live in the city or out on the countryside. Even though we are big in for example Stockholm, Göteborg and Malmö, we have babysitters all over the country.
It is easy to get started. Contact us and we will tell you more about our babysitters in Sweden!